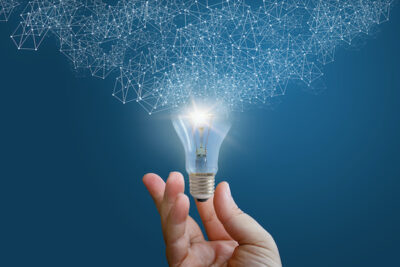 Whether you're a business owner or entrepreneur trying to brand a company, or a creative product developer needing to protect an idea, it's important to safeguard your intellectual property (IP) to eliminate unfair competition and copying.
Depending on the product or idea, patents, trademarks, copyrights, and trade secret protections are available to ensure not only that your ideas and products are safe, but that you are not infringing on another's already protected IP, which can be very costly.
Connor Lee & Shumaker specializes in matters related to intellectual property protection:
* Patents
* Copyrights
* Trademarks
* Trade Secrets & Proprietary Know How Protection
* IP Infringement Litigation (defendant or plaintiff)
* Legal consequences of IP ownership (divorce agreement or last will & testament)
* Business Disputes (i.e. malpractice suits, employee disputes, breach of contract/agreement, shareholder or partner disputes/dissolution, among others)
Intellectual Property Protection
Patents protect ownership and rights to develop and use innovative ideas for products and processes or the improvement of existing ones. Patents protect inventions and therefore must meet specific criteria pertaining to the originality, suitability, and utility of the product or idea for which an inventor seeks protection. Because of the research necessary to support these specifications, and the detail in which the material must be presented, this is often the most difficult protection to obtain.
Copyrights protect the performance, reproduction and distribution of original artistic works such as literature, screen and stage plays, music lyrics and compositions. Licensing agreements and other legal transfers associated with the copyright might allow the work to be used or distributed by other parties, but ensures the owner of the material determines how the work is presented to the public.
Trademarks are a more limited form of protection for names, slogans, logos, musical jingles, and symbols associated with a business's branding. Anything that helps define a company's brand or image is subject to trademark protection.
Trade Secrets consist of the formulas, patterns, or processes a business uses to distinguish itself from its competitors. Comprising everything from cookie recipes to marketing strategies to computer algorithms, trade secrets are usually handled through confidentiality/nondisclosure agreements that offer protections against the theft/use of confidential information by employees and outside parties.
The filing details differ for each type of protection and often involve much back and forth with the US Patent and Trademark Office, so the use of an experienced attorney is often recommended.
Connor Lee & Shumaker is dedicated to ensuring the protection of our Clients' intellectual property rights by providing the most responsive, meaningful, and effective IP protection and litigation services.